Adyar Ramachandra Shenoy
Ramachandra, the eldest of the three sons of
Yamuna married Seetha Bai of Neeleshwar. Seetha Bai conceived many years after marriage and delivered a male baby, which baby passed away after about 15 months of birth.

Adyar Gopalakrishna Shenoy
Gopalakrishna, son of Yamuna married Amba, the eldest daughter of Cherdappa, the younger son of Mijar Annappa Kamath

About Adyar Shenoys Page 1
Adyar Gopal's ancestors we know begin from his grand-father late Ramachandra Shanbhogue. Gopal's father was late Adyar Manjunath Shanbhogue. When calling, the name Manjunath often became Mainath. Gopalakrishna became Gopal.

Manjunath had two sisters, one older and the other younger. I have not been able to find out the details of these two of our ancestors. The younger was called Sannakka (younger sister) but her real name is unknown.

Mijar Annappa Kamath was the maternal grand-father of Adyar Gopalakrishna Shenoy. Annappa's wife Ammanni was the eldest of the three sisters who formed the root persons of Adyar Gopal Parivar.

Ammanni gave birth to four children the eldest of whom was Yamuna. Dasappa was the second child. Cherdappa was the third one and Radha, a girl, was the fourth child.

Annappa was an agriculturist and grew paddy in his 4 Acre plot that he got for lease from the Jain landlords in Mijar. He also had a shop in which he sold vegetables, rice, and ready to eat food, such as snacks and meals.

Annappa's elder son Dasappa helped him in his fields and in his shop but the younger son Cherdappa (given name Manjunath) was less cooperative with his parents and roamed around in the village with his friends and neighbours. However Cherdappa soon learnt how to prepare sweets and snacks and worked in a small restaurant in Yedapadav and earned some money regularly. He was not a spendthrift and gave his profits to his mother Ammanni who saved it in secret places in the small kitchen in their thatched house of mud-walls.

Adyar Padmanabha Shenoy
Padmanabha, son of Yamuna married Lakshmidevi (Narayani, daughter of Bhami Lakshman Shenoy).

Padmanabha the youngest of the three brothers some how managed to grow up with his aunts and uncles; some times in Mijar and some times in Gurpur. He also stayed in Mangalore with aunt Nethravathi during the school holidays and helped her in her diary business supplying mink to customer's houses and businesses.

Thus Yamuna's family got scattered. Nethravathi lived in Mangalore. Gowri and Vittappa Bhat lived in Gurpur. Sridevi also lived in Gurpur with her husband Panduranga Bhat. Ramachandra and Gopalakrishna were put up in Gowri"s house in Gurpur and made to work in Vittappa's canteen.


Gurpur Vittappa Bhat
Gowri, second daughter of Yamuna, married Gurpur Vittappa Bhat. Vittappa was in sweets business. He would prepare various kinds of sweets and set up stalls in different village fairs. He was an expert in preparation of sweets. He was asked to come and prepare loads of sweets during the weddings in different villages and towns in South Canara district.


The Three Ancestral Sisters
We do not have the records of the names of the parents or the grand parents of the three sisters we consider our roots. The three sisters were instrumental in keeping the Mijar Madhav Shenoy family in close touch with the Mijar Annappa Kamath family and the two Mijar families with the Hiranki Kini family of Baddakatte in Bantwal.

Mijar Manunath Kamath

The name Manjunath was popular in those days. We have Adyar Manjunath Shanbhogue the father of Adyar Gopal and we have Mijar Manjunath Kamath second son of Mijar Annappa Kamath both named Manjunath.

Manjunath, son of Annappa Kamath had a nick name Cherdappa. He married Radhu, the third daughter of Sampige Madhav Kini. Radhu gave birth to three children, Amba, Kitti and Mukundray.

Adyar Gopalakrishna Shenoy

Amba, daughter of Manjunath married Adyar Gopalakrishna Shenoy and gave birth to nine
children. They are, Tara, Dayanand, Venkatesh, Mohan, Chandrashekar,
Sridhar, Muralidhar, Shanthi and Anandray. Amba's married name was Radha Bai. Chandrashekar, the fifth child of Amba passed away in infancy and Anandray, the ninth child of Amba passed away at the age of four years. Therefore only seven children of Amba survived.

Harekal Venkatesh Pai

Tara, daughter of Amba married Harekal Venkatesh Pai and gave birth to six children. They
are Geetha, Uma, Krishna, Suguna, Ananth and Sumana. Tara's married name is Sharada.

Narayana Kamath

Geetha, daughter of Tara married Narayan Kamath and gave birth to one son, Ashwin and one daughter, Anitha. Details and marriage and of children of Ashwin and Anitha are
awaited.

Purushottam Baliga

Uma, daughter of Tara married Purushottam Baliga of Panemangalore. They are issueless.

Harekal Krishna Pai

Krishna, son of Tara married Prabha of Moodbidri. Prabha gave birth to one
daughter, Shwetha.

Manohar Prabhu

Suguna, daughter of Tara married Manohar Prabhu. They are issueless.

Harekal Ananth Pai

Ananth, son of Tara married Yamuna of Chennai. Jamuna gave birth to two daughters, details
of whom are awaited.

Jagannath Kamath

Sumana, daughter of Tara married Jagannath Kamath and gave birth to two sons, the details of whom are awaited.

Adyar Dayanand Shenoy

Dayanand, son of Amba married Rathna (Kasthuri, daughter of Sujir Madhav Nayak) and got two sons, Dinesh and Suresh and one daughter, Savitha.

Adyar Dinesh Shenoy

Dinesh, son of Dayanand married Anitha (daughter of Kastrhuri Varadaraya Prabhu of Suratkal) who gave birth to three daughters, Mahalakshmi, Sushmi and Rashmi.

Suresh, son of Dayananda passed away at the age of around 30
years. He was not married.

Mathew

Savitha, daughter of Dayanand married Mathew and gave birth to one daughter the details of whom are awaited.

Adyar Venkatesh Shenoy

Venkatesh, son of Amba married Maya (daughter of Harekal Mukund Nayak) who gave birth to two daughters and one son. They are, Sushma, Jayashree and Yashwant.Dilip BhonsleSushma,
daughter of Venkatesh married Dilip Bhonsle and gave birth to one
daughter, Shruthi.

Ammann's second sister Gowri yani Soiram also had come to Mijar from Bantwal where she lived with her husband Hiranki Ramachandra Kini. Bantwal was about 20 miles from Mijar and it took Soiram an overnight journey in a bullock cart to cover the distance.
In those days most of the traveling was done by bullock carts and the cartman preferred to travel after dark to avoid the excesses of weather during the day.
If there was a moon shining during the journey then no light was required. On moonless or cloudy nights the cartman lit a torch of dried palm leaves to light the road.
Ramachandra Kini of Bantwal was a businessman and his wife Soiram almost always came with him to Mijar and met her sisters in Mijar.
Thus Soiram, Bhagirathi and Ammanni kept themselves close to each other and helped each other. They shared both happiness and sorrow of each other. Soiram also had given birth to quite a number of children among whom we know that there was a girl and three boys.
When Kamala, the widow of Manjunath Shanbhogue arrived in Mijar she was surrounded by her mother Ammanni and the two aunts, Bhagirathi and Gowri, all of whom tried to pacify her. Yet, they broke down themselves with more and more wails of grief and sorrow. Kamala was to spend the rest of her life as a widowed mother of six children but entirely dependent on her parents for financial support.
Gopal and his five siblings grew up in Mijar.
Kamala came to Mijar with her infant son Padmanabha in her laps. Both Gowri and Sridevi got themselves busy by helping the grand-mother Ammanni in the chores in the kitchen and around the paddy fields which they cultivated.

Most of the houses of GSBs in those days had thatched roofs but the walls were either of mud or of bricks. The doors and windows had frames and shutters made of wood. The floors were made of beaten mud coated with cow-dung paste. The cow-dung paste was mixed with either lampsoot for black colour or red powder to obtain red colour for the floor. Cow-dung was considered to have anti-septic properties. Even the surfaces of the walls were coated with cow-dung dissolved in water. In some houses the walls were plastered with lime and mud mixture and painted with lime wash. Kitchen was located in the back of the building and had a mud-stove fired by firewood. The bathroom was next to the kitchen but it was used only for bathing and washing. In towns such as Mangalore, the toilet was in a separate building with mud-walls, wooden doors and thatched roofs. But in the villages the residents used the open ground in the back of the house or the fields or forests beyond to relieve themselves.

Yamuna, eldest daughter of Annappa Kamath married Adyar Manjunath Shanbhogue. Her married name was Kamala. Kamala was Gopal's mother. Kamala's maiden name was Yamuna. She was the eldest child of Ammanni. She got married to Adyar Manjunath Shanbhogue somewhere around 1894.
Kamala's first child was a girl and she was named Nethravathi. The second child was also a girl and she was named Gowri. The third child was a girl again, and she was named Sridevi. The fourth child was a son and he was named Ramachandra, the same name as that of the grand-father of the child as was the custom. The fifth child was our hero Gopalkirshna.Mijar Vasudev Shenoy is the third son of Mijar Madhav Shenoy and younger brother of Shanthayya Shenoy. He married Bhavani. Nagappayya, Goverdhan and Subbanna are his three sons.


After Gopal, another male child was born and it got the name Padmanabha. Kamala returns to her maternal Home as a widow.
How did Kamala became a widow? When Padmanabha was about a year old there occurred a plague epidemic in Adyar village and most of the population was wiped out. Kamala and the six children survived the epidemic but the grand-father Ramachandra and the father Manjunath lost their lives. There was chaos in the village and everyone was fleeing to escape death. Kamala and the children were not allowed to view the faces of the dead elders.
Even before the dead bodies of were cremated, Kamala was advised to flee Adyar, leaving everything behind. Kamala hired a bullock cart and loaded all her children on it. Kamala also loaded some clothes and a few essential household goods and set out towards her maternal home in Mijar village.


The grieving Kamala and the children were admitted into her maternal home with love and affection by her father Mijar Annappa Kamath and her mother Ammanni. Her two younger brothers, Dasappa and Cherdappa were grief-stricken and warmly showed the family of their elder sister now a widow into a room in their thatch-roofed house. Gopal and his five siblings made themselves comfortable in their new home.

Ammanni, the mother of Kamala, cried incessantly along with Kamala and all the other women in the house including her elder sister Bhagirathi.
Bhagirathi was living nearby with her husband Mijar Madhav Shenoy. Bhagirathi had already given birth to a number of children of which we know that three of them were boys.

Kiran Pai

Jayashree, daughter of Venkatesh married Kiran Pai and gave
birth to one son, Shreyas.

Yashwant V ShenoyYashwant, son of Venkatesh has one daughter Tanisha from his previous marriage.
Adyar MohanShenoy

Mohan, son of Amba married Lalitha (Leela, daughter of G.K.Narasimha Prabhu) who gave birth to one daughter, Preethi and one son, Srinath.

Ashwin Kumar Shenoy

Preethi, daughter of Mohan married Ashwin Kumar (son of Harugar Shrinivas Shenoy) and gave birth to one daughter, Achala and one son, Avik.

Srinath Mohan Shenoy

Srinath, son of Mohan married Nisha (daughter of K. Upendra Rao) who gave birth to one
daughter, Aadhya.

Adyar Sridhar Shenoy

Sridhar, son of Amba married Bharathi (daughter of Vagga Raghunath Pai) who gave birth to one son,Mangesh yani Naveen.

Adyar Naveen (Mangesh) Shenoy

Naveen, son of Sridhar married Roopa (daughter of Koteshwar Anand Nayak) who gave birth one
daughter, Neha.

Adyar Muralidhar Shenoy

Muralidhar, son of Amba married Manjula (daughter of Puttur Varad Rao) and gave birth to two daughters, Maina and Malavika and one son, Manjeet.

Sanjay Shet

Maina, daughter of Murlaidhar married Sanjay Shet and gave birth to a son, Sanath and one
daughter, Avantika.

Anil Kamath

Malavika, daughter of Murlaidhar married Anil Kamath and gave birth to one daughter, Nikitha.

Manjeet MShenoy

Manjeet, son of Muralidhar married Sanjana. who gave birth to one son, Dev.

Nethravathi
By this time the eldest daughter Nethravathi had been married and also lost her husband even before her marriage was consummated.

Nethravathi became a widow at the age of about 12 and remained a widow throughout her life with her head shaven clean and her forehead devoid of the red dot or Thilo (Thilak).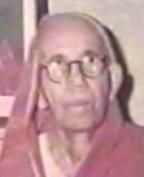 Manchkal Nithyanand Kudva

Shanthi, daughter of Amba married Nithyanand, (son of Manchkal Srinivas Kudva) and gave birth to two sons, Prasad and Yogish.

Jalar Ramachandra Nayak

Kitti, daughter of Radhu and sister of Amba, married Jalar Ramachandra Nayak of Mangalore but she passed away before any child was born to her.

Mijar Mukundray Kamath

Mukundray, son of Mijar Manjunath Kamath married Susheela (Sarojini, daughter of Anusuya
and grand-daughter of Santini Shusheelakka of Kannanore) who gave birth to two daughters, Vijayalakshmi and Vasanthi.

I Ramdas Prabhu

Vijayalakshmi, daughter of Mukundray married Ramdas (son of Madike Takrar Venkatesh Prabhu) and gave birth to a daughter, Manjula and a son, Suraj.

Umesh Shenoy

Vasanthi, daughter of Mukundray married Umesh Shenoy. They are issueless.

FOR MORE INORMATION PLEASE REFER TO BOOK ADYAR GOPAL WORLD' AVAILABLE AT www.amazon.in

Her husband had died of some acute illness within a year of her marriage in Mangalore. She had been to her husband's house only once or twice and for a short period each time. Now she was destined to stay at her maternal home for all her life. Nethravathi also came in the same bullock-cart along with the Kamala family to Mijar and was admitted into her grand-father Annappa Kamath's house with love and affection but also with much sadness.

Nethravathi and Yamuna were forbidden from wearing colourful clothes or jewelry since they were widows. They wore dark brick-red coloured sarees or white sarees bringing one end of the saree over their head covering their clean-shaven pates. They could not take part in the wedding ceremonies for the same reason, but they could help in various other ways such as filling up the water vessels, or spreading the mattresses for the guests. They could do many other chores around the house but not those that were conducted as part of the ceremonies.

Continued in next column.

PERSONS FROM WHOM THE MEMBERS OF ADYAR GOPAL PARIVAR HAVE DESCENDED.ADYAR MANJUNATH SHANBHOGUESAMPIGE MADHAV KINIMANCHKAL LAKSHMAN KUDVATHREE SISTERS' CHILDREN VIZ MIJAR SHENOYS, HIRANKI KINIS OR MIJAR KAMATHS.
PRIVACY MATTERS

All the information provided to this website and to the Adyar Gopal Parivar is published on the web and so it will all be available to the public at large. Only the names and their relationships with the forefathers is published and addresses and telephone numbers will be retained in the files. These addresses and telephone numbers may be made available to other members if asked for.

Descendants of Adyar Manjunath Shanbhogue
and Kamala (maiden name Yamuna)
ADYAR MANJUNATH SHANBOHOGUE + KAMALA
________________________|_____________________________
|               |               |                  |                 |                  |    
NETHRAVATI              GOWRI               SRIDEVI          RAMACHANDRA GOPALAKRISHNA  PADMANABHA


Adyar Manjunath Shanbhag and eldest sister of Adyar Gopal. She was married to a son of Deppa Nayak of Mangalore at her age of 11 years. Deppa Nayak's son died within 6 months of his marriage and left Nethravathi a child widow. Nethravathi was born in 1896 and she donned the role of a widow until her death in 1985.

Pictures and YouTube videos of Nethravathi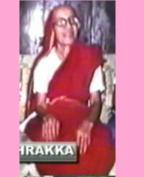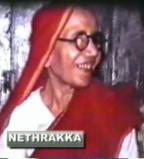 Nethravathi YouTube video part 1

Nethravathi YouTube video part 2

GOWRI (DAUGHTER OF ADYAR MANJUNATH SHANBHOGUE)
GOWRI + GURPUR VITTAPPA BHAT
___________________________________|____________________________________
|                                        |                                        |                                     |
MADHAV

Madhav +Sharada Kini
No issues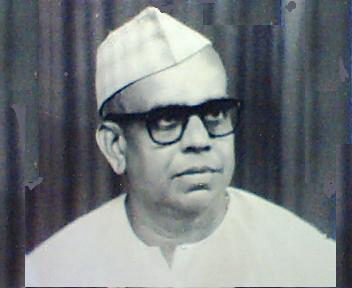 APPULLA

Appulla + Krishna Kamath

Children: Meeru Bai, Ananth, Sugandhi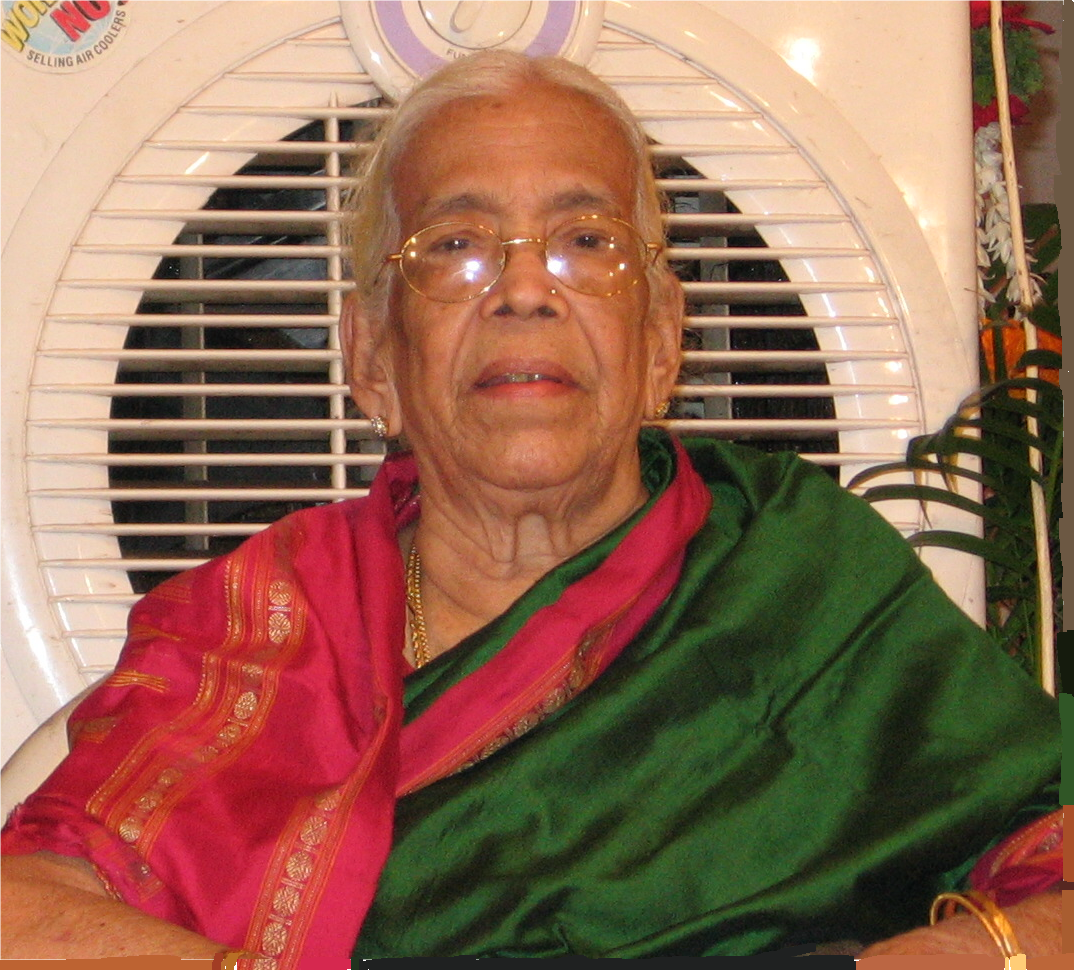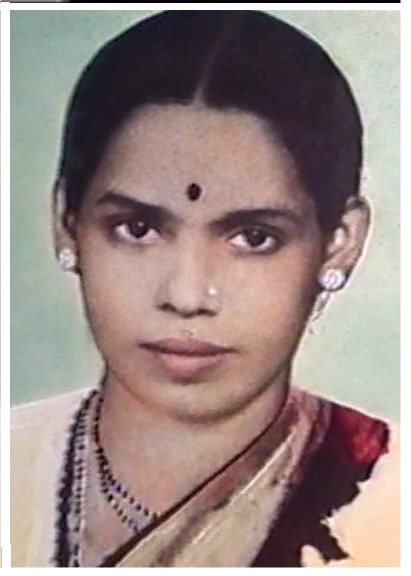 ANANTH

Ananth + Mohini

Children: Vittaldas

and Gokuldas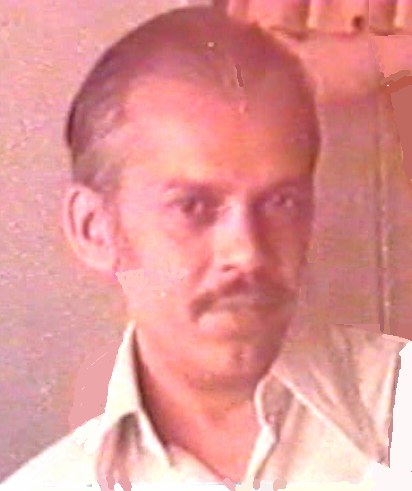 LALITHA

Lalitha + Gopal Bhat

Children: Prabhathkumar, Udaykumar, Arunkumar, Usha.

Watch YouTube video of Lalitha Bhat

Watch YouTube video of Madhav Bhat

Watch YouTube video of Ananth Bhat

Watch YouTube video of Madhav Bhat weds

Watch YouTube video of Appulla

SRIDEVI (DAUGHTER OF ADYAR MANJUNATH SHANBHOGUE)
SRIDEVI + GURPUR PANDURANG BHAT
Sridevi got married to Gurpur Pandurang Bhat. Pandurang Bhat was the eldest son of Gurpur Mukund Bhat. Sridevi was born in the year 1901.
Sridevi gave birth to ten children:
1. Radha, 2. Varadaraya, 3. Ganpathraya, 4. Srinivasa, 5. Muktha, 6. Sadananda, 7. Achuth, 8. Rathna, 9. Saguna, 10.Vasanth

(All except Saguna have passed away as on 21-6-2017.)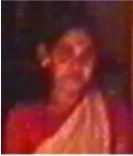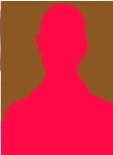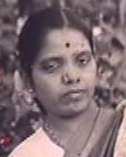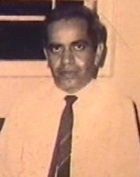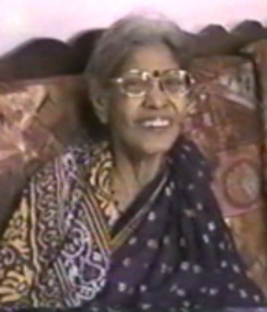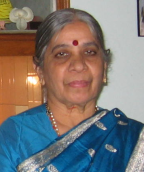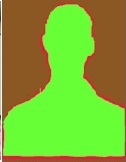 Watch YouTube video of Gurpur Bhats