Gurpur Bhats - Page 2
Vittappa and Gowri Vittappa Bhat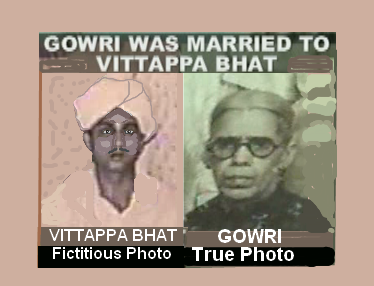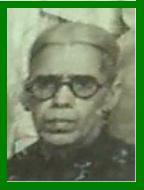 Gowri was the second child of Adyar Manjunath Shanbhogue and Kamala. She married Gurpur Vittappa Bhat. She gave birth to many children but only four survived out of whom Gurpur Madhav Bhat was the eldest. Gowri was elder sister of Adyar Gopal.
The story of Gurpur Bhats is told to me by Madhav, son of Gowri in the year 2002 at his home in Udupi, near Mangalore.

Madhav said that about 250 years ago in the seventeenth century, a GSB priest arrived in Gokarna, the famous coastal pilgrim center in the North Canara District. He said his name was Mallya Bhat Kaunshi. Mallya is same as Mhallo, Muller and Mallayya. He was a Vedic scholar, a Pandit and a Bhatta or practicing priest.

One of his descendents was caught in some malpractice during Bhatta duties and was made to take a vow in front of the Swami (head of the community), that in future he and any of his descendents will not practice priesthood. Thence this section of Bhats stopped performing weddings, Upanayana ceremonies, Shraaddha ceremonies to the dead, and all other operations of a GSB priest. Their source of income was confined to agriculture, trading, food-catering and any other livelihood.

Gurpur Shah Bhat: A descendant of Mallya Bhat Kaunshi came to Gurpur and got employment as a clerk in a Lingayat Math there. His name was Shah Bhat. He later purchased land and built a small house. He also built a building on the roadside to be rented out for shops and restaurants. One of them is occupied by a son of Gurpur Lakshman Bhat, a descendant of Shah Bhat, at present (2019).

Yamuna (married name Kamala) wife of Adyar Manjunath Shanbhogue gave brith to six children: Nethravathi, Gowri, Sridevi, Ramachandra, Gopalakrishna and Padmanabha.
Descendants of Adyar Manjunath Shanbhogue
and Kamala (maiden name Yamuna)
ADYAR MANJUNATH SHANBOHOGUE + KAMALA
________________________|_____________________________
|               |               |                  |                 |                  |    
NETHRAVATI              GOWRI               SRIDEVI          RAMACHANDRA GOPALAKRISHNA  PADMANABHA


Gurpur Shah Bhat got married and got four sons by his wife. His wife's name is not known. Since the names and other details of girls were not maintained in those days, Madhav could not give me information of the female lines of his family.


The names of the children of Shah Bhat were as follows: Akku (Venkatesh), Annu (Annappa), Ramachandra and Ananth.

Akku (Venkatesh) got married and got three male children (Malappa, Narayana and Sheshagiri) in addition to an unknown number of girl children.

Malappa, the eldest among Akku's children remained a bachelor. Narayana got married but he remained issueless. Sheshagiri got married and had three children. Their names were Venkatray, Kamalaksha and Ramaanath.

Among Sheshagiri's children, Venkatray got one male child named Gopi. Kamalaksha got married and got one girl child. This girl's details were not available with Madhav.

Sheshagiri Bhat: Among the three male children of Sheshagiri Bhat Ramaanath remained a bachelor.

Annu (Annappa) Bhat: Annappa the second son of Shah Bhat got married and had two sons (Madhav and Ramachandra) and an unspecified number of daughters.

Ramachandra Bhat: Ramachandra the thrid son of Shah Bhat also got married and had two male children from his wife. Their names were Mukund and Nagappa.

Madhav, son of Annappa Bhat
Madhav the elder of the two children of Annu Bhat and Mukund the elder of the two children of Ramachandra Bhat were partners in a big textiles shop in Badkere near Gurpur.


Madhav, son of Annappa Bhat
Madhav the elder of the two children of Annu Bhat and Mukund the elder of the two children of Ramachandra Bhat were partners in a big textiles shop in Badkere near Gurpur.

Vittappa, son of Madhav Bhat
Madhav died at the age of 55 years when his eldest son Vittappa was only 19 years old. Before Madhav died his two girl children were already married. Madhav had taken huge debts for wedding expenses. When Madhav could not repay the debts, the creditors filed and won a suit in the court. Madhav's house and its compound was seized and transferred to the creditors. The other items such as the furniture, utensils and other household goods were auctioned but the auctioneer could sell them for only 25 rupees. Thus Vittappa had to begin from scratch.

Vittappa could not join his uncle Mukund in the textile business. Vittappa married Gowri, the second daughter of Kamala.

GOWRI (DAUGHTER OF ADYAR MANJUNATH SHANBHOGUE)


GOWRI + GURPUR VITTAPPA BHAT
__________________________|________________________________

|                             |                                   |                               |

Madhav +Sharada Kini

No issues

Appulla + Krishna Kamath

Children: Meeru Bai, Ananth, Sugandhi

Lalitha + Gopal Bhat

Children: Prabhath kumar, Udaykumar, Arunkumar, Usha

Ananth +Mohini Shenoy

Children: Vitthaldas, Gokuldas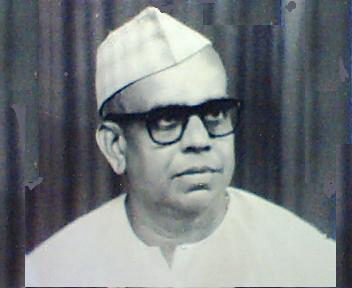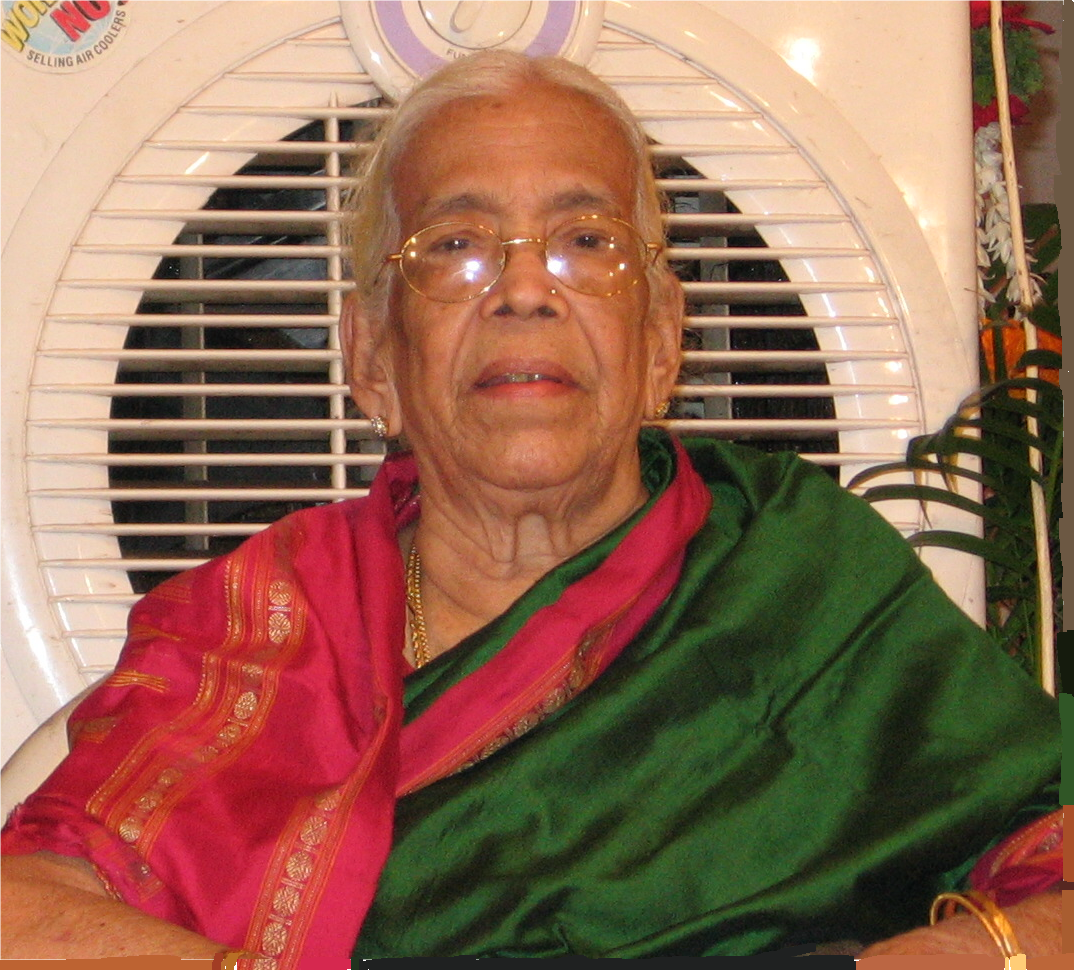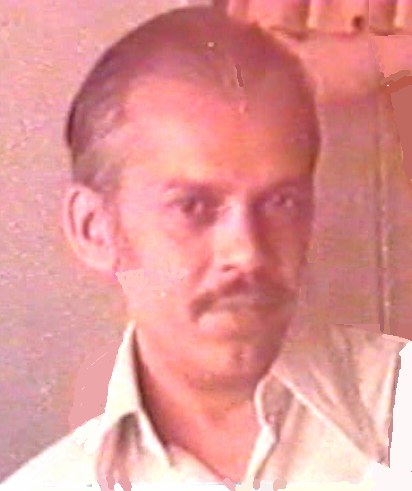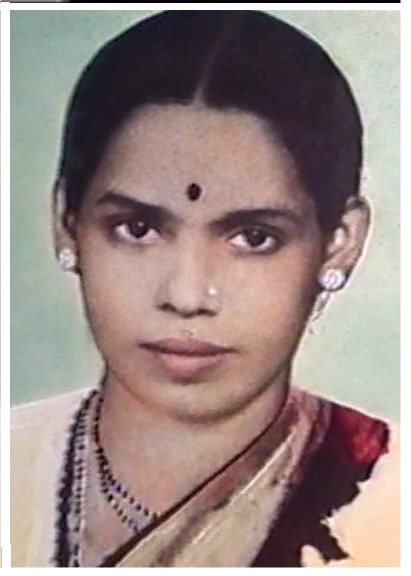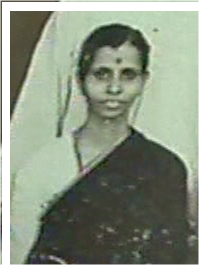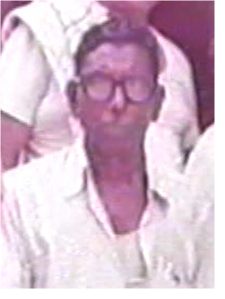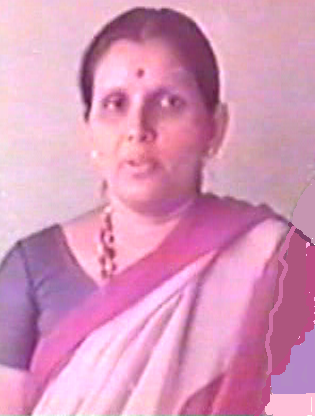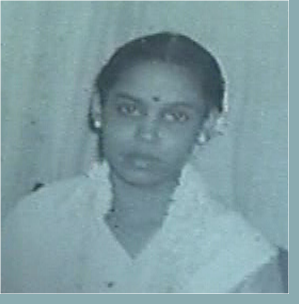 Gurpur Madhav Bhat
Madhav, son of Gowri married Sharada (Shaddu, daughter of Hiranki Achuth Kini.) They were issueless. Madhav later became the famous Hindustani musician of Udupi and lived up to the ripe age of 91 years.

Appulla
Appulla, daughter of Gowri married Kasargod Krishna Kamath and gave birth to two daughters, Meerubai and Sugandhi and one son, Ananth. Krishna Kamath was a foreman in the automobile workshop belonging to the Kasthurikars of Mangalore.

Mohini gave birth to two boys: Vittaldas and Gokuldas.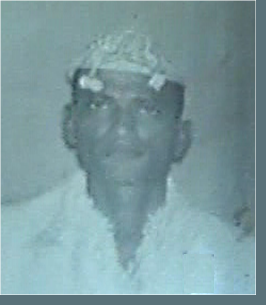 Lalitha, daughter of Gowri married Gopal Bhat of Ujjire and gave birth
to three sons and one daughter. They are, Prabhathkumar, Udaykumar,
Arunkumar and Usha. Details of Lalitha's children are awaited. However,
we know that all of them are married and have given birth to children.

Watch this YouTube video.
Watch this YouTube video.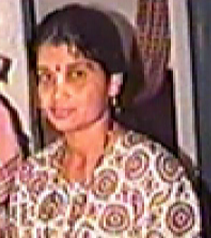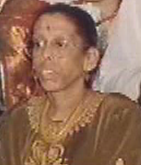 Watch this YouTube video.
Watch this YouTube video.

Elder son Vittaldas married Saguna. Saguna gave birth to a girl whose name is Sohani.
Meeru Bai

Meerubai, daughter of Appulla was differently abled and remained a spinster until she passed away at the age of 55 years.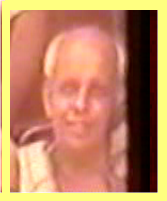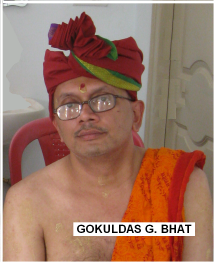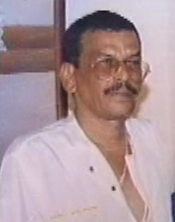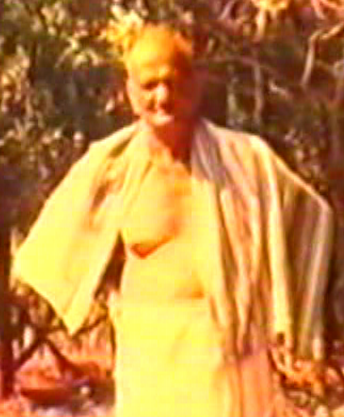 Gurupur Gokuldas Bhat is the younger son of Gurupur Ananth Bhat and Mohini.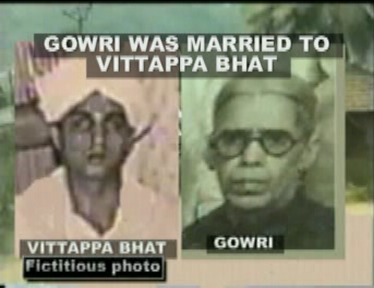 Gowri the second daughterof Adyar Manjunath Shanbhogue, married Gurpur Vittapp Bhat. Gurpur Vittappa Bhat was born on 19 June 1886. Gowri was born on 21 Aug 1898.

Vittappa Bhat expired on 8 December 1945 and Gowri expired on 4 October 1969.

Gurpur Pandurang Bhat
Sridevi, daughter of Yamuna married Gurpur Mukund Bhat's son Pandurang Bhat and gave birth to 10 children all of whom survived beyond youth. They are, Varadaray, Radha, Ganapathray, Srinivas, Sadanand, Muktha, Rathna, Achuth, Saguna and Vasanth. Vasanth expired at the age of about 22 after prolonged illness.

PHOTOS OF GURPUR MADHAV BHAT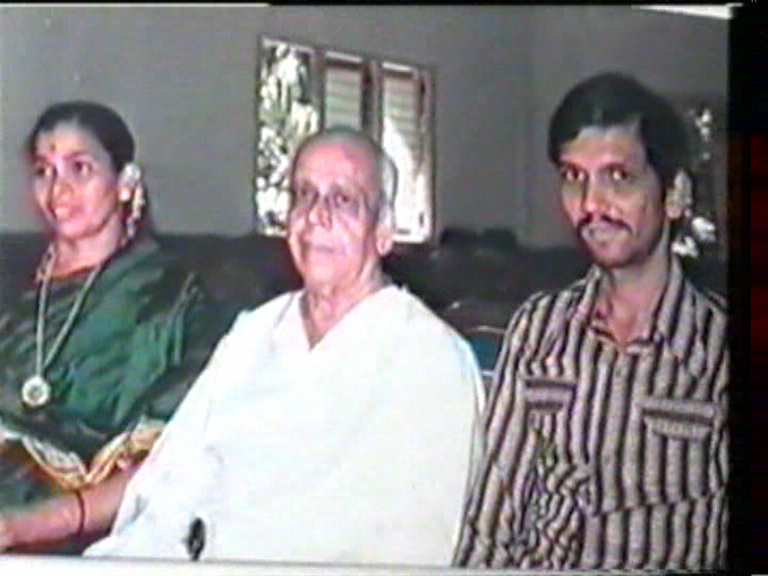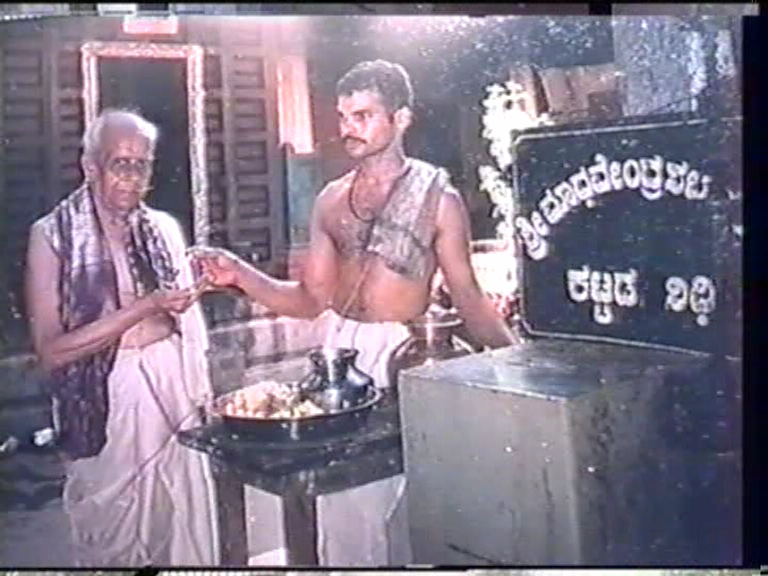 Watch this YouTube video.
Madhav Bhat (centre) with Vittaldas.

Also seen is niece of Madhav Bhat
Madhav Bhat receiving Thirth from Bhatmam at Gurpur Temple.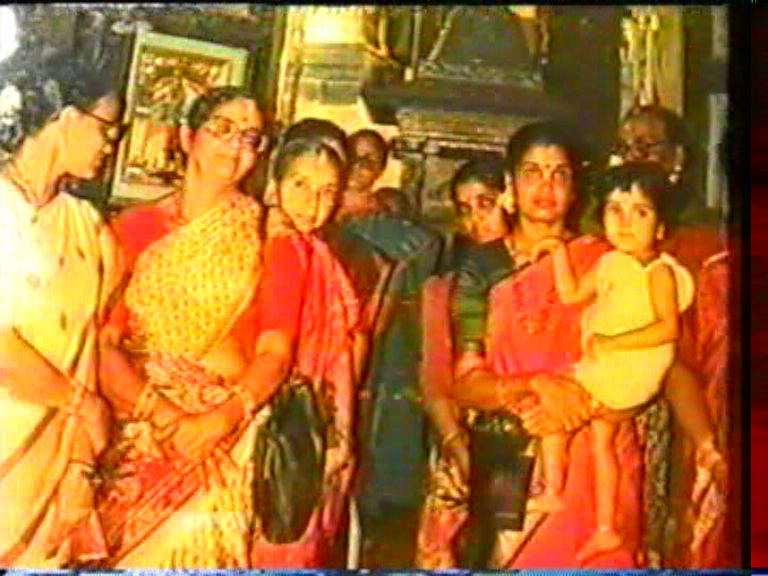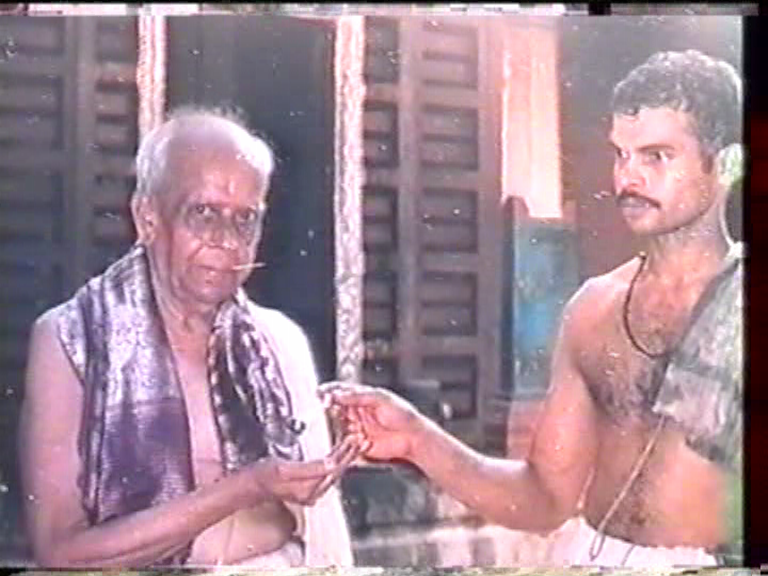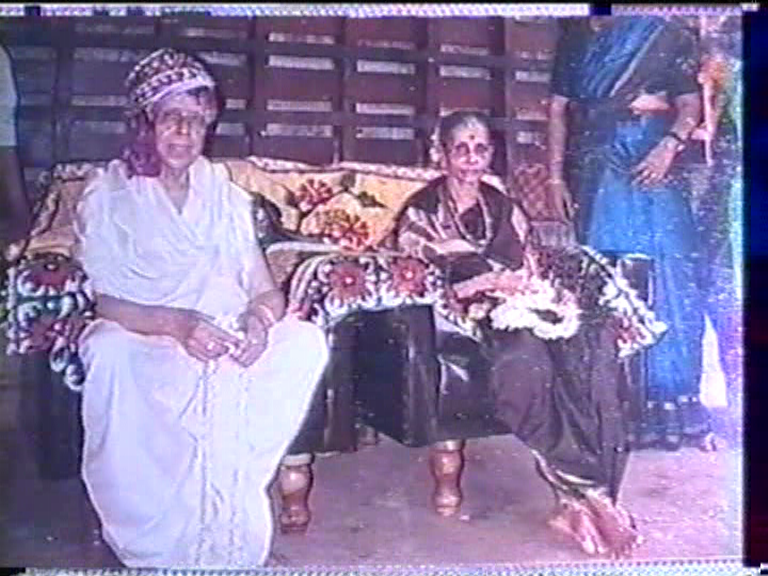 Madhav Bhat's Hanumanth Puja

.
Invitees watching.

Madhav Bhat receiving Thirth.

50th Wedding Anniversary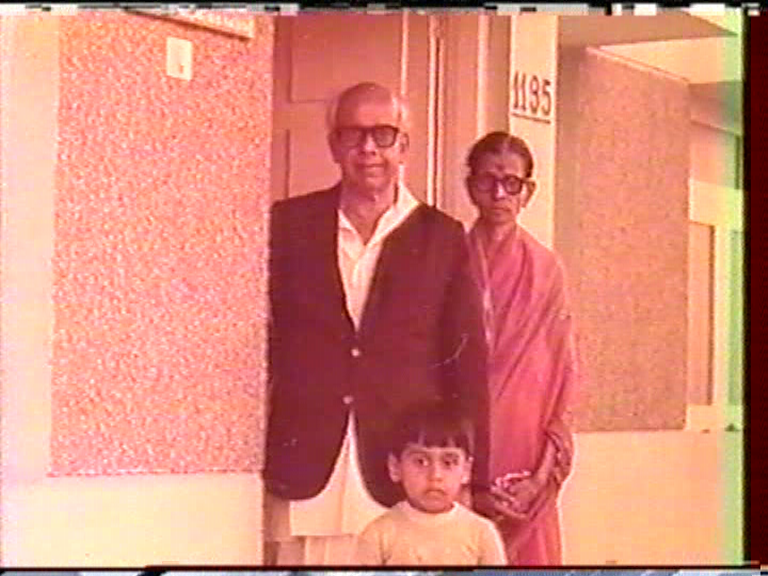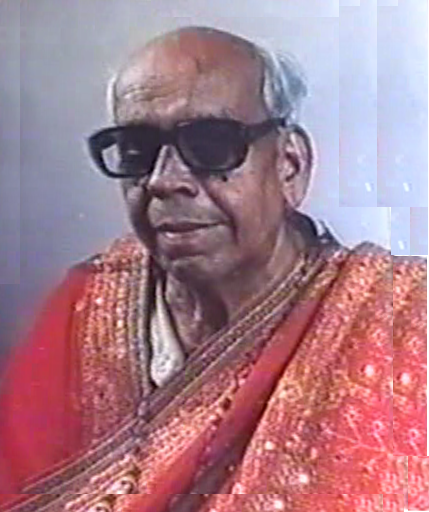 Gurpur Madhav Bhat struggled to help his parents in bringing up their large family, right from the age of 16.
Madhav Bhat and Lakshmidevi and Srinath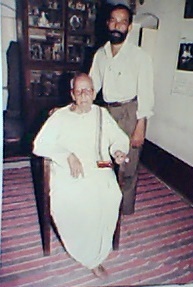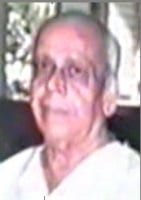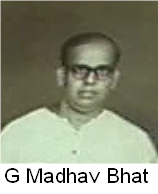 Gowri family - Madhav, Ananth,

Lakshmidevi, Gowri, Mohini and Vittal