BEDROCK OF THREE MAJOR RELIGIONS OF INDIA

HINUISM, BUDDHISM AND JAINISM

RELIGIOUS CENTER FOR HINDUS AND BUDDHISTS
WHERE IS GAYA AND WHERE IS BODH GAYA?
Bodhgaya (Bodh Gaya) is a distinct part of Gaya city and appears to be cleaner and well-maintained. Gaya and Bodhgaya are both very ancient places and only Gaya seems to be that ancient. Pinda daana is performed in temples here.

Bodhgaya has kept up with the changing time and although as ancient as Gaya, as evidenced by the archeological structures progressed into a purely tourist destination.

Gaya has old streets and old buildings. Its houses and other buildings show how old Gaya is. But Bodhgaya has clean and wide streets having been constantly renovated. Buildings in Badygaya are repaired and painted often while those of Gaya are allowed to be affected by time.

Gaya and Bodhgaya are two ancient towns, at a distance of 16 kilometers from each other and situated in the northern Indian state of Bihar.

The state of Bihar is bound by the state of West Bengal on the East, Jharkhand on the South, Uttar Pradesh on the West. and a souvereign country Nepal on the North.

Bihar is one of the bread baskets of India. It is very fertile region in north India. Indian civilization has been rooted in Bihar, which along with Uttar Pradesh, Bengal and Odisha form the bedrock of Hinduism.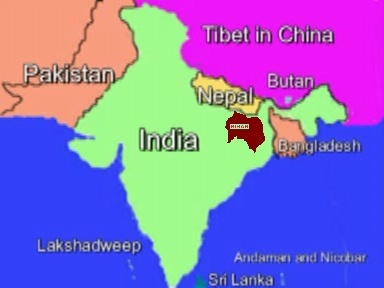 HOW TO REACH GAYA AND BODH GAYA?
One can reach the best by train. Times have changed and the rail route is vastly improved since 2014. The trains are crowded and reservation of seats almost impossible within 7 days prior to the journey.

In 2012 we went to Gaya from Varanasi by taxi. The distance was 400 kilometers or thereabouts. One should start early in the morning from Varanasi. It takes a whole day by taxi. The roads are now much better (2019).

Varanasi has an airport. Air connectivity from Delhi is very good. Air travel is now affordable. There may be flights available from Kolkata also.

Bus services have also improved to a certain extent but previously bus transport was not well-developed in Bihar.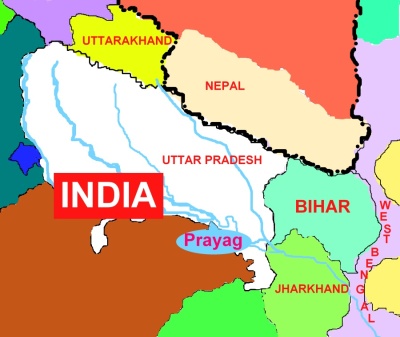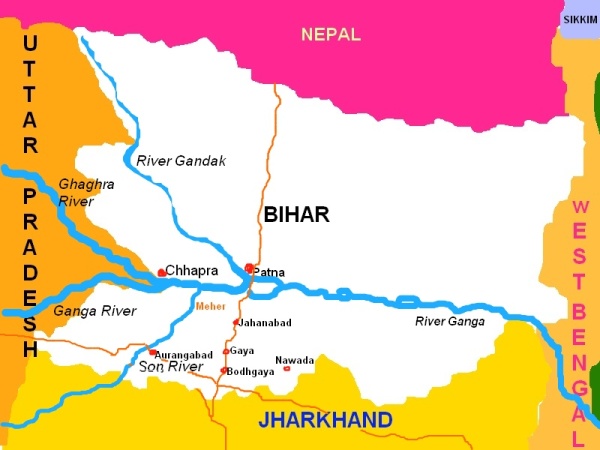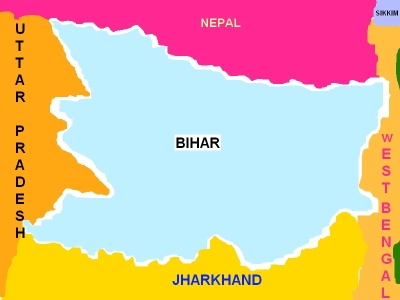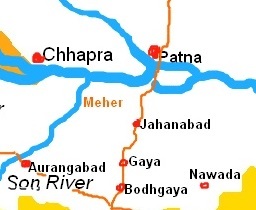 PICTURES OF VISHNUPADA TEMPLE GAYA
"PINDA DAANA" is a religious ritual in which a token of memorial is offered to the departed souls of the ancestors. It is a family affair in which those among the relatives who have died are remembered. A Bhatmam, a Pujari or any priest of Hinduism performs the ceremony as per scriptures. Pinda is usually a bolus of cooked rice. Daana is donation.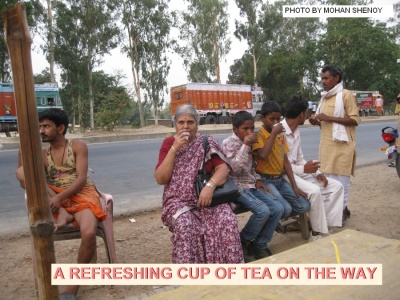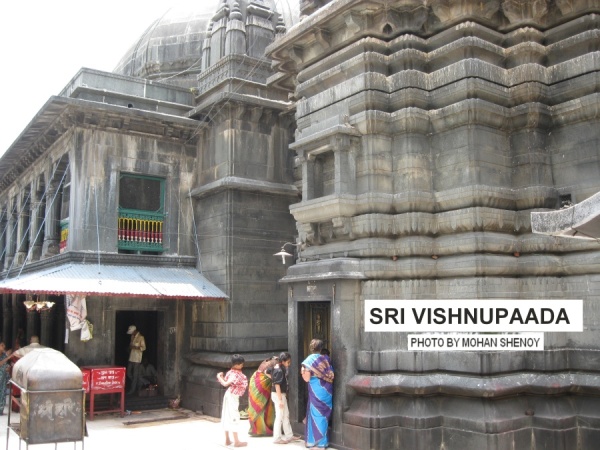 PICTURES OF BODHGAYA BUDDHIST TEMPLE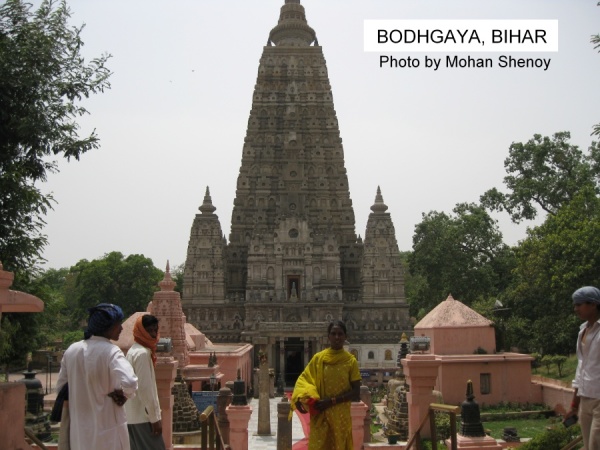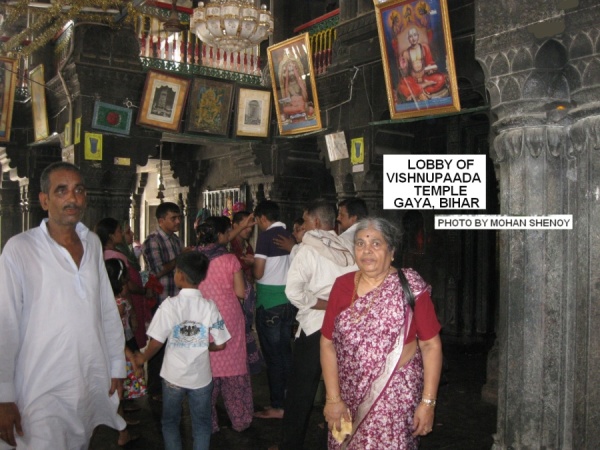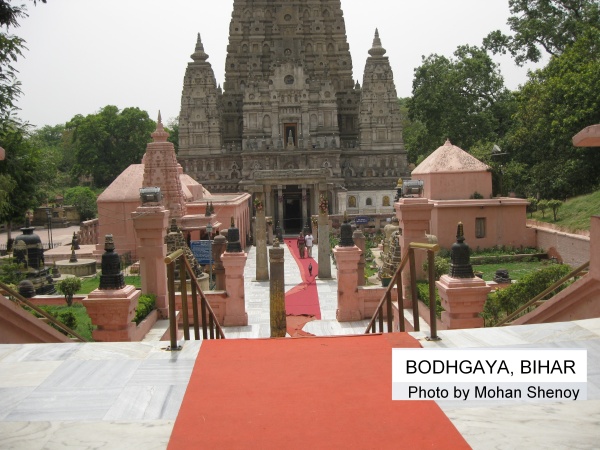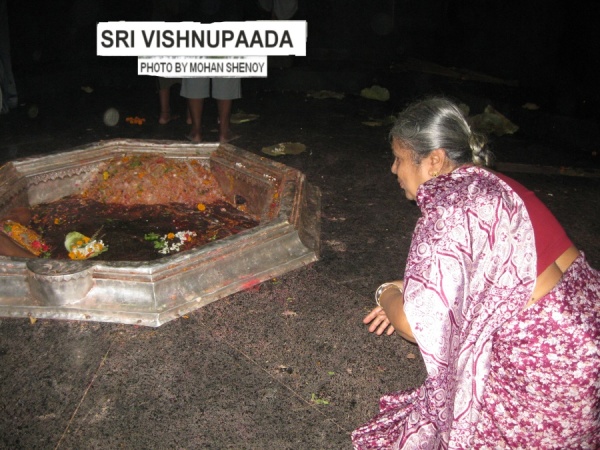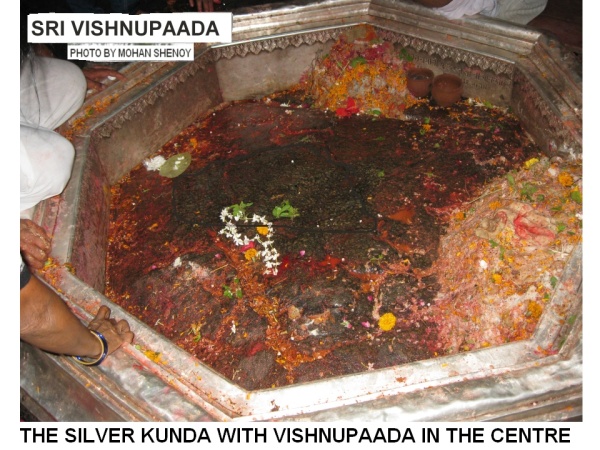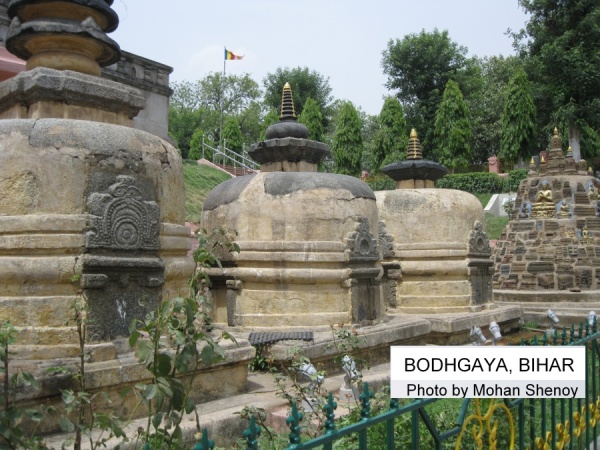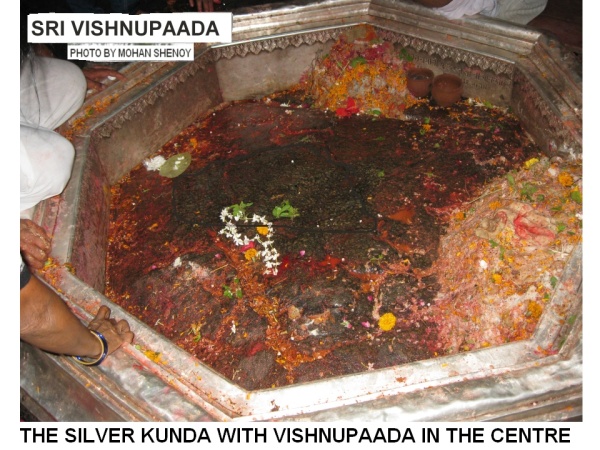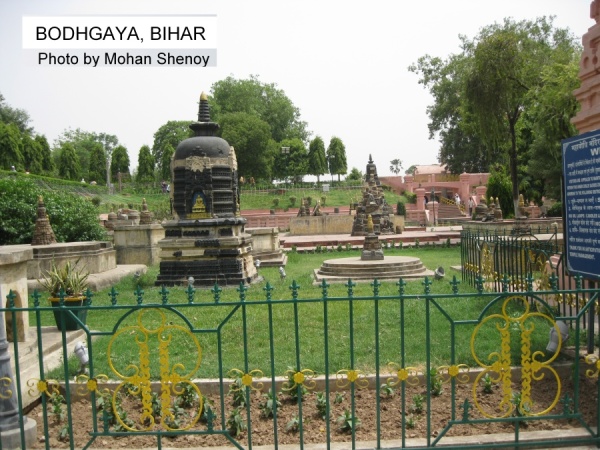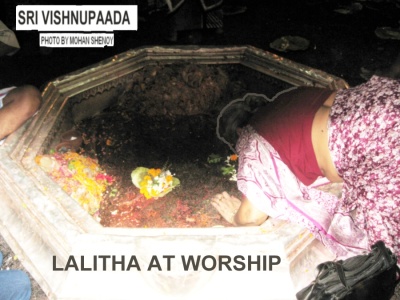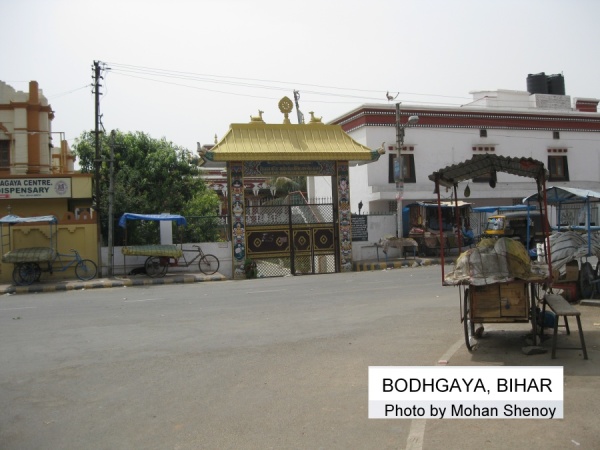 PICTURES OF MANGALA GOWRI TEMPLE GAYA