Where is Sarnath?

Sarnath is an ancient town situated in the northern Indian state of Uttar Pradesh. The state of Uttal Pradesh is surrounded by other Indian states but forms an international border with an all-Hindu souvereign country Nepal.

Uttar Pradesh is surrounded by other Indian states all around except in the north where Nepal becomes the immediate neighbour. The state of Himachal Pradesh is in the Northwest, Uttarakhand next to Himachal Pradesh towards East, Nepal (Soureign State not belonging to India) still Eastwards, and Bihar below Nepal; Jarkhand below Bihar; Chattisghar on the West side of Jarkhad; Madhya Pradesh still Westwards; Delhi and Haryana directly in the West side of Uttar Pradesh.

Uttar Pradesh is one of the bread baskets of India. Indian civilization has been rooted in Uttar Pradesh which along with Bihar, Bengal and Odisha form the bedrock of Hinduism.

One can reach the best by train. One could fly from Delhi to Varanasi.

As of 1st June 2012.

We went first to Varanasi by train from Bangalore, and then from Varanasi to Sarnath by taxi. The distance between Varanasi and Sarnath is 10 kilometers. Autorickshaw is also available. One should start early in the morning from Varanasi so that maximum time is available for visiting temples, stupas, museums and industrial center of Banaras Silk sarees. Bus transport is not well-developed here.

Our taxi took off from Maidagin Golghar at about 8 O'clock on 4th June 2012 in Varanasi and reached the Station Road Chowk in Sarnath in about 30 minutes. The road was partly good and partly bad.

There are carts with various local delicacies that are suitable for a breakfast. There is also tea served.

Watch these YouTube videos of Sarnath

Where is Sarnath?

There are guides available but their main intention seemed to take the tourist to the Banaras Silk factory located nearby and possibly sell a saree or two.

We hired a guide who constantly reminded us about the Silk
factory and the attached Silk museum but since we were not interested in purchasing any apparel, we declined to visit the Silk factory upon which he became less interested in us and abandoned us after collecting his fees of 50 rupees.

Later we hired another guide who showed us around the Stupa but once he found out that we were not going to take the Silk
factory tour, he too abandoned us.

Since we got information that the museum does not open till 10.30 a.m. we could not go to the museum and also failed to visit the remains of the famous Nalanda University. But we were also less enthusiastic to take more tours in the place because of the atmospheric temperature which was 45 degrees Celcius. 4-June-2012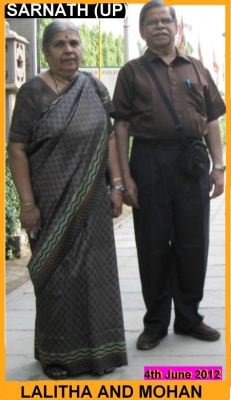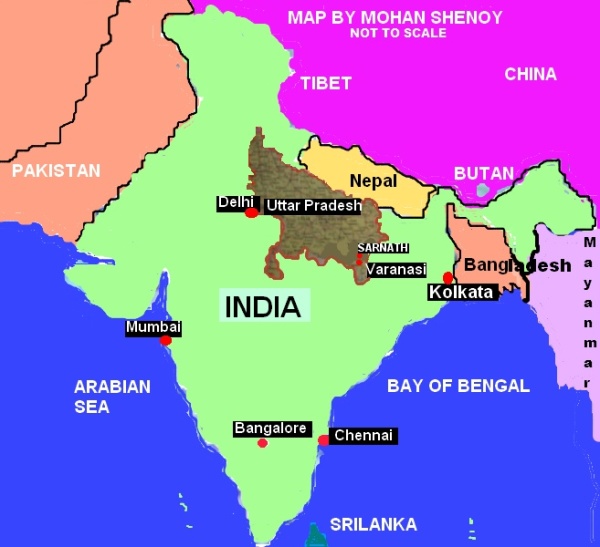 NALANDA UNIVERSITY

RELICS

Since we got information that the museum does not open till 10.30 a.m. we could not go to the museum and also failed to visit the remains of the famous Nalanda University.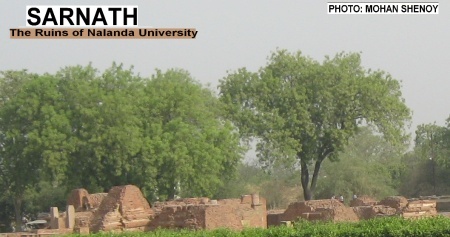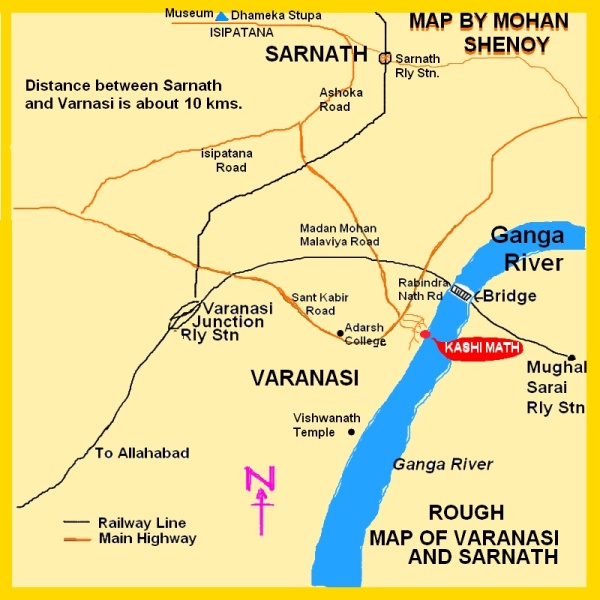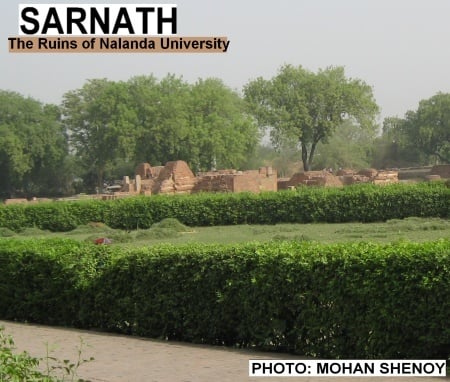 MULAGANDH KUTI VIHARA TEMPLE SARNATH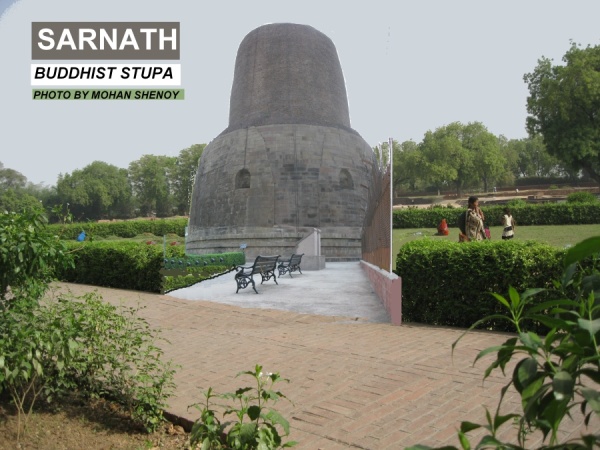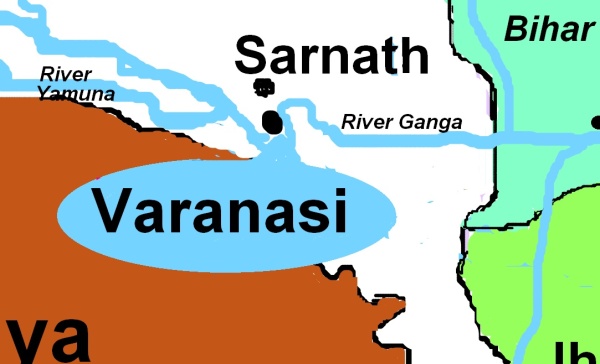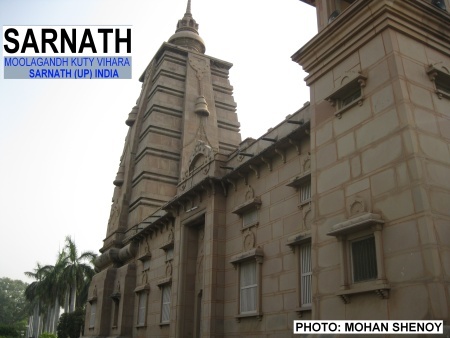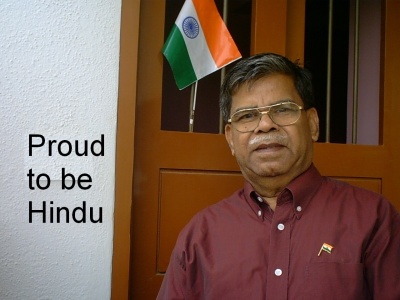 A visit to the ancient Buddhist seat Sarnath is a life-long desire of every Gowda Saraswat Brahman (GSB). This is where Gauthama the Buddha attained alightenment under a Bodhi Tree and held meetings with his disciples.
MERA BHAARATH MAHAAN

There are 5,68,000 villages in India. There are 619 districts. India has 31 states and Union Territories.

There are at least 1618 languages spoken in India of which Sanskrit is the solid base.

The people are professing castes among the Hindus and there are 6400 different castes recognised.

Hindus have at least six ethnic origins.

At least 29 festivals are celebrated all over India but many more are celebrated exclusively in towns, districts and states. (source: Janardhan Bhat).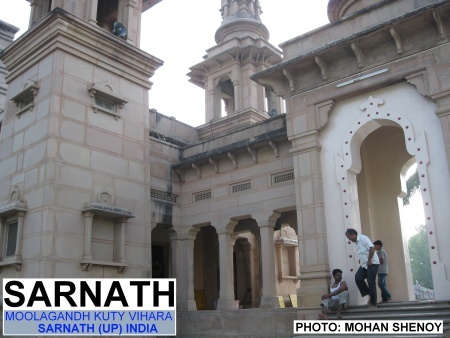 MAHA BODHI SOCIETY OF INDIA - ISIPATANA

KUTY VIHARA

DEER PARK

SARNATH, VARANASI INDIA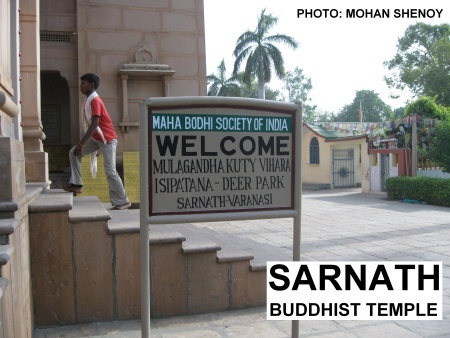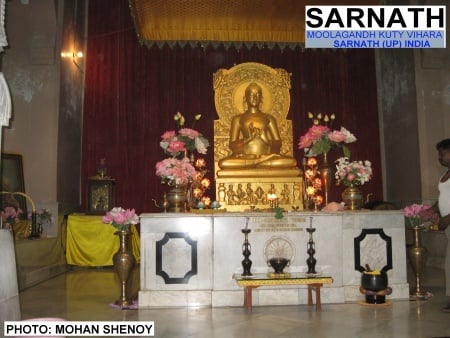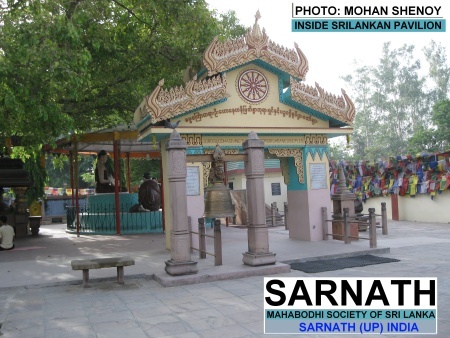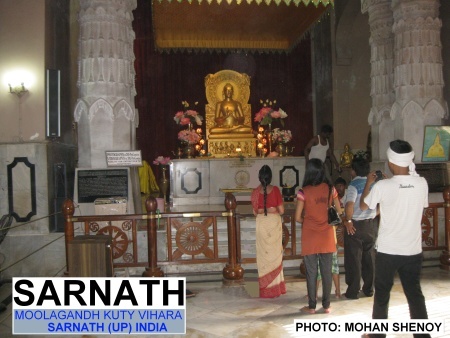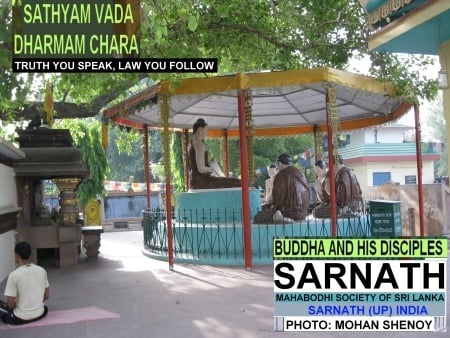 MAHA BODHI SOCIETY OF INDIA - ISIPATANA